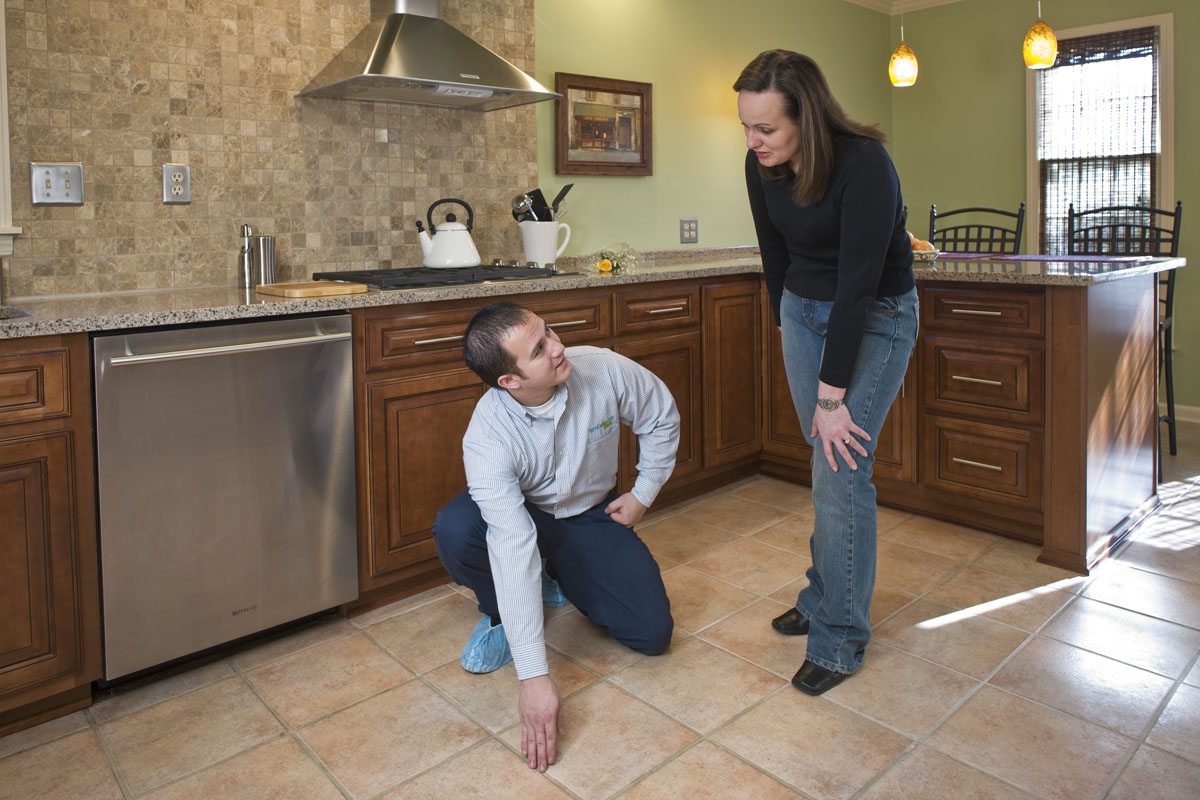 Floor Cleaning
We understand that your home is one of your biggest financial investments. As your flooring is a substantial part of that investment, neglect, improper care and everyday wear and tear can take its toll on your flooring. ServiceMaster of the South provides residential carpet cleaning, tile and grout cleaning and hardwood floor cleaning to customers who want their homes to look and feel their best. Our professional floor cleaning services are performed by trained technicians and combine advanced technology, innovative products and decades of experience. From carpets to hardwood and all other walks of flooring, we have the experience to maintain and improve the appearance of your floors.
We're Serious About Clean Floors and it Shows.
While there are many types of floor materials, each of them must be handled in different ways. To ensure the highest level of clean, we discuss your needs to develop and implement our cleaning services, meeting your specific demands and your schedule. More importantly, we do what we say we're going to do and follow up with you to confirm your complete satisfaction. Our experience supplying expert cleaners to homes of all types and sizes means we are able to offer highly knowledgeable staff with an unmatched understanding of floor cleaning and the expertise to do the job right.
Hardwood Floor Cleaning
Renew your wood floors instead of refinishing or replacing
Although genuine wood flooring can be expensive, caring for it doesn't have to be. Over time, every day wear and tear that can occur from pets, spills, traffic, high heel shoes and furniture can gradually dull the appearance of your wood floors.
Reviving your wood floors may be a good option without breaking the bank on expensive sanding and refinishing. Having your hardwood floors professionally cleaned is a less costly alternative. We believe your hardwood floors can and should always look new. The key is to keep them in good shape before you have to go through the time, expense and inconvenience of sanding and refinishing. Count on ServiceMaster of the South to keep your hardwood floors looking their best.
Our water-based finishes and sealers safeguard your wood flooring investment, offer faster dry times and have less harmful fumes than oil-based finishes thanks to their low levels of volatile organic compounds (VOCs).
Tile & Grout Cleaning
Put away that toothbrush and bottle of grout cleaner. Our tile and grout experts can clean your tile and grout more thoroughly and with less hassle. Retail grout cleaners only clean the surface of the grout, but a stronger cleaning method is the only way to truly deep clean porous grout. We use specialized, high-powered equipment and products that remove and extract soil from deep within grout. If grout is cleaned improperly over a period of time, it becomes permanently discolored and can only be restored by re-coloring. If your grout does become discolored or you want to update the look, we offer grout re-coloring services in a variety of colors to suit your style.
Types of tile we clean: Ceramic, Porcelain, Travertine, Limestone and more...